Homemade awning for a VW T5 Campervan
My latest project for the campervan has been a DIY awning / sun canopy. I was inspired by the Home Made Sun Canopy thread on the vwt4forum. However, I wanted a more squary awning rather than a round one. Also I didn't want an ugly fixed box on the side of my van.
Materials
The total cost was a bit more expensive than I hoped, but for under £50 it isn't too bad as the cheapest store bought one I saw was £100+. The most expensive items are the steel upright poles, but you may be able to find those second hand.
Item
Quantity / size
Shop
Cost
30" figure 8 channel
3 x

Sky Blue
£9.99
Blue Diamon 6mm Awning Piping
4 meters

Sky Blue
£5.96
Tarpaulin with grommets

3.7m x 2.8m
Cheapo poundstore type shop
£5.99
Vango 180cm steel king / upright pole set
2x 180cm
Bridgend Camping
£9.50
Vango 210cm steel king / upright pole set
2x 210cm
(only need one)
Bridgend Camping
£11.00
Shipping etc.
 
 
£4.21
Grand total
 
 
£46.65
Instruction to make you campervan awning
It really is quite straight forward, sew the awning piping along one side of your tarpaulin. Clip the figure 8 channel onto your roof rack gutter railing and slide the tarp into the figure 8. Some photographs showing details follow.
Before choosing the side to which I attached the piping I had a test running some guy ropes over the van.
It's a bit wonky at the left side, because I didn't fancy a battle with the nettles. It did made me decide to go for the long edge along the van.
Sew figure 8 onto tarp
I therefor sewed the piping along the long edge of the tarp.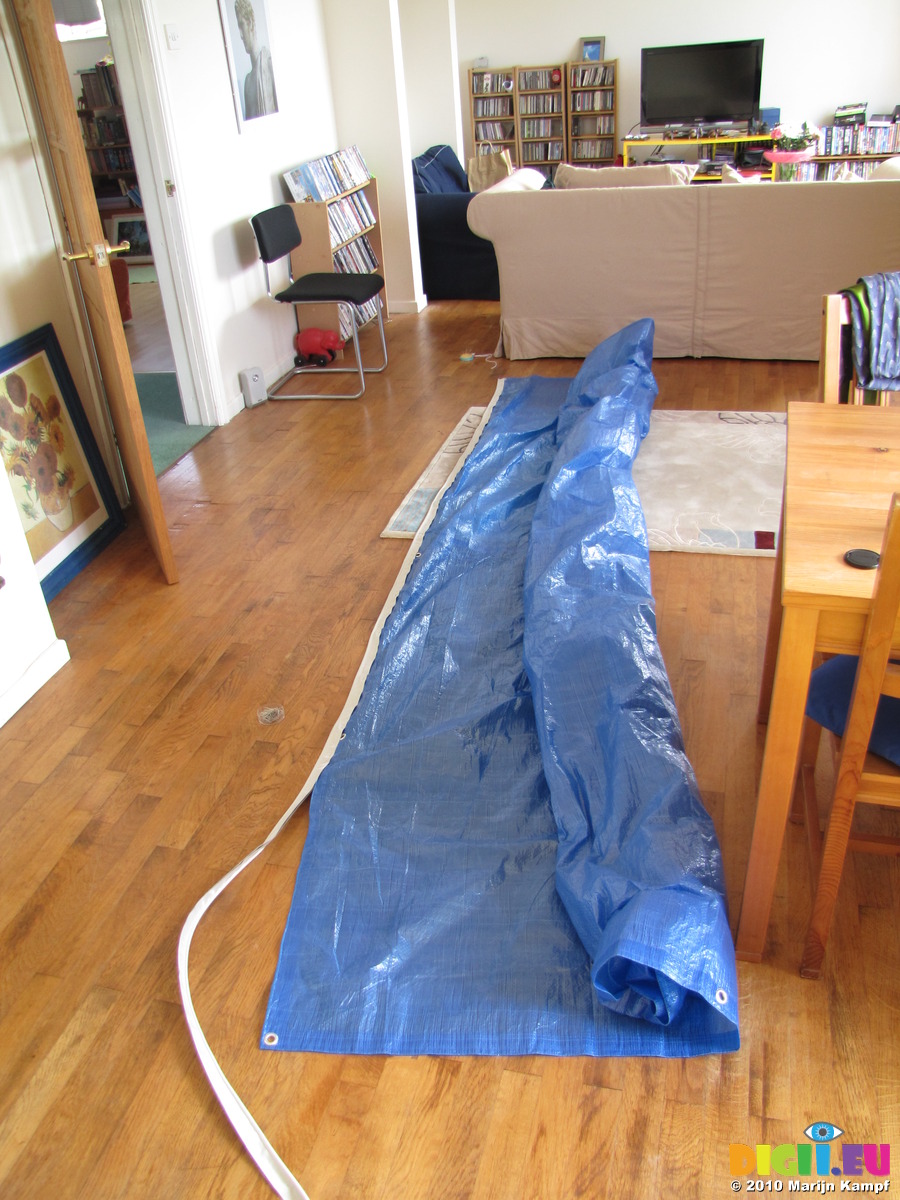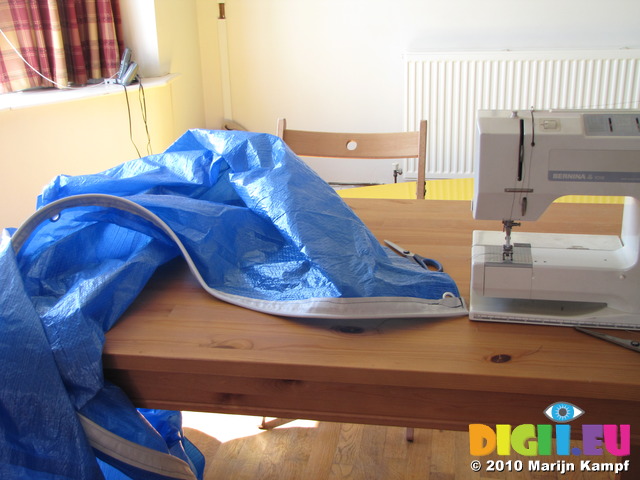 Pitching instructions
Clip figure 8 onto roofrack gutter
Slide tarp into figure 8
Erect poles & tention with guy lines
and Bob's your uncle...
Considerations
I may use a thicker matterial, rather than a quite thin tarp. The tarp creates shade, but doesn't block out a very bright sun when you look up. Some tent type material may be better.